Jeddah Ghair '34 TVC (2013)
A TV Commercial and LED Street Screen Teaser created for "Khamastash"; the 15th year celebration of Jeddah Ghair festival.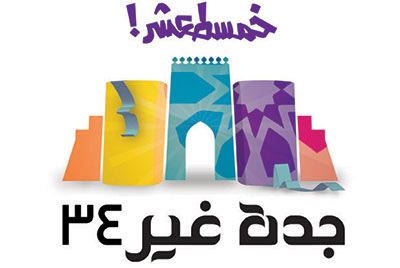 About Jeddah Ghair:
Khamastash - was the slogan for "Jeddah Ghair" 2013; the annual festival in Jeddah city where there are shopping discounts, activities and events all over the town. The agency needed some videos to promote the event.

Since it was the 15th year for the festival, they created a unique typeface for the word "Fifteen" and had it as a teaser to what's to come.
This Ad was placed in LED screens on Jeddah streets. Inspired by the colors the agency had for the print works, I decided to create something that's catchy to the eyes (especially on streets).
The agency provided ideas on the visuals, then the treatment, art direction and 3D production was done by Khalid Al-Aydeross. I helped edit, color correct and finalize this piece.

Agency:
3points
Art Direction:
Khalid Al-Aydeross & Rana Mansour
3D Artist:
Khalid Al-Aydeross
Motion Graphics/Post:
Majid Al-Aydeross

About the Event
on Alarabia News: